by Paul Pilone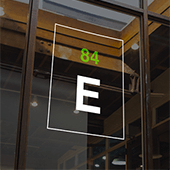 We've got two big announcements that we've been itching to talk about for a few months now. First, we'd like to announce that iHomework is officially a product of Element 84! If you haven't gotten a chance to check out iHomework, it's a great tool for helping students of any age stay organized at school. You can find it on the App Store for iOS and the Mac App Store for OS X.
I started iHomework back in late 2008, when the App Store was brand new and iPhone was still in its infancy. After 3 years of nights and weekends, the app has grown into a full iPad and Mac versions with users all over the world. In order to keep up with the pace of the App Store, I'm happy to announce that iHomework is now a product of Element 84. What this means for users is new features, faster updates, and big changes. We've got a lot of exciting things planned for the app and thank everyone for their support and patience during this time!
We're not just announcing the iHomework and Element 84 hookup – we're also releasing iHomework 2.5 for both iOS and OS X! This is one of those "near-and-dear to our hearts" update. We've already submitted the update for review and hope for a quick approval process. This update includes iCloud support for iOS 6 and OS X 10.8 Mountain Lion and full support for the new iPhone 5!  In addition to iCloud support, this update addresses some compatibility issues with both iOS 5 and iOS 6.
As mentioned in the release notes – iHomework 2.5 requires a minimum of iOS 5 (iOS) and Lion (OS X 10.7).  We're pushing the minimum version in order to incorporate some of the features Apple is offering with their newer operating systems. If you want to use iCloud to sync data between all devices, you'll need to be on iOS 6 and Mountain Lion (OS X 10.8). Requiring the newest versions of both operating systems for iCloud support was not our original intent. We wanted to make iCloud available to iOS 5 and Lion so that we could support the biggest user base possible. However, after (literally) months of debugging, testing, debugging, crying, testing, caffeinating, and crying, we decided that iCloud was not stable enough on iOS 5 and Lion. There are major issues with iCloud syncing in iOS 5 and Lion; huge improvements were made in iOS 6 and Mountain Lion. Since your data is incredibly important to us, we decided we just couldn't safely include iCloud support for the older OS versions.
Keep an eye out for the release of 2.5! We're really excited about iHomework and what we have planned for the coming months. Updates are going to be rolling out much faster so feel free to send your feedback and comments. We want to thank everyone for your patience and support! We couldn't do this without you.
Sincerely,
The iHomework Team