by Tracey Pilone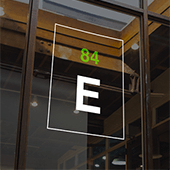 We are pleased to announce that the iPhone app for SeizureTracker.com has been released and is on the App Store! There is a great write-up on SeizureTracker's website. Element 84 created an app that fully syncs data between the iPhone and the website to allow epileptic patients to log all of their medication and seizure events in either place, and share all of that data with their doctors. The app records and stores videos and can push that information up to YouTube. The app also supports graphs that can be used for trend analysis.
When a seizure starts, users record a new event, either with just the timer or with video. Then the user moves into recording details about the event, possible triggers, and classification of the seizure type. Once the user has configured the accounts for SeizureTracker and YouTube, the data can be synched within the app using one button!
It has been a pleasure to work with SeizureTracker and we hope that this app will help those families that are dealing with epilepsy work more closely with their doctors, and more in their own homes and not in the hospital!