by Tracey Pilone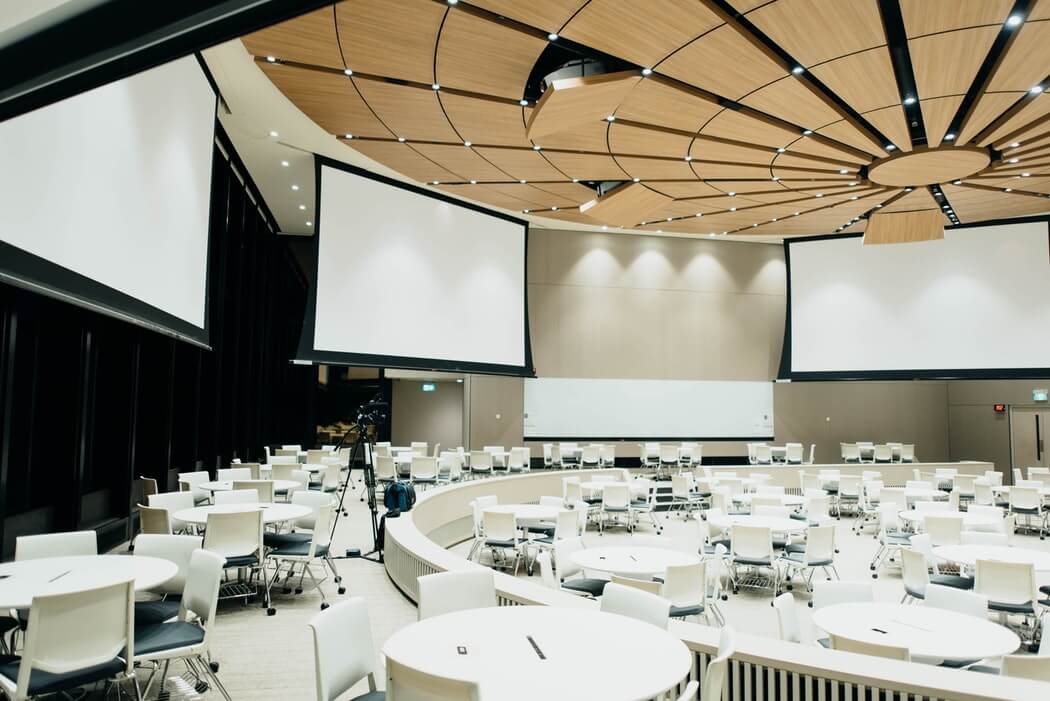 Last week I went to the Tech Cocktail Mixology conference in DC.  This was my first Tech Cocktail event.  I've been meaning to start getting to them for a while, and I'm sure that we'll be attending more in the future.  There were a whole host of speakers, I'll get to the highlights, but I had a couple of interesting take aways.
First, I was surprised that some startup founders talked about developers like they were commodities.  "Well, you then go and hire some developers."  I mean, it's not a secret that many startups are founded by non-technical people, and clearly they find developers to hire, but it left me wondering how many of those developers are looking for a home where they can be treated differently (like, say here :-)).
That being said, Peter Corbett of iStrategy Labs spent his time talking about building a successful team, and I found what he said really resonating with how we work here.  He talked about matching an individual's passion with an opportunity, and when you do that, they will never fail.  He also talked about your business being a platform for others to use to perform. Much closer to how we think about hiring and team building here.  Interesting, because iStrategy Labs is not made up of developers per se, they are a technology consulting company.   Which led me to the conclusion that Element 84 may actually have more in common with a law firm or an advertising agency than a startup.  Looking into future reading on that.
Steve Case was also really interesting for me.  First off, thinking of AOL as a startup and not this giant company that's been around forever was different.  Two big things from him: first, all job growth in the past 30 years has come from small businesses, and he talked about having companies that are built to flip, versus built to last. The bigger the idea (say, getting the entire country online), the longer it'll take!
He has become involved with The Startup America Partnership , a private group that was launched earlier this year, which strives to help entrepreneurs with support for starting their business. I've already spent some time on their site and they have lots of great resources.
Peter LaMotte from Genius Rocket was really interesting – they had been a crowdsourced design company, but they continued to be bothered by the perception in the creative community of spec work. (A couple of weeks ago, DC Web Women just had a big disucssion about this type of work, and they are not fans!). So the site has relaunched focusing on video work, where the crowd can pitch to the client, but any actual work is paid. You hear lots of talk about pivoting, but it was cool to hear a firm that had pulled it off.
There were also a series of panels, lawyers, VCs, and also an accounting firm. I'll put them all in the same bucket as good general information, especially if you're just starting. Really, it made me feel like we're established. We've already picked a businesses structure and paid our taxes and things. The big thing for me was some names of tech lawyers I might get in touch with as we grow. Oh – one great quote from the VC panel: "Feature creep is death."
In the afternoon, we had some time spent on PR and Rain Making. Some good tips from Sarah Hardwick from Zenzi Communications and Alexis Juneja from Curbed Network, lots of stuff we're already doing, but some practical ideas about targeting your message to specific people, ways to use Twitter, and how to maintain good relationships. Alexis compared partnering to dating – you have to talk to people, go out, spend time, ask questions, and give the other side something they want too. Branding and cross promotion, for example.
So there were some serial entrepreneurs that spoke as well, the founder of Uber.com and the founder of Zaarley.com. Both of which are fast growing startups, and neither of which are just websites. Both of them have a web interface on the real world, if that makes sense. That seems to be the biggest growth area for startups right now. Smart phones have basically opened up the real world – GPS and location based computing have opened up lots of cool ideas, I'm curious to see what sticks.
Palantir resonated with me too. They are a company that is run by engineers to support the intelligence community. Not that we do that, but the culture at the company sounded like us. Cool hiring practice – they make new people write down the names of the 10 smartest people they know – awesome! Doing intelligence work is not something that many would consider cool, but they have worked really hard on creating a fun environment for their developers and value what they have to offer. SO important! Lots of tech community stuff they do – Geek the Halls (a fashion show with Think Geek!), users groups, hackathons. All that stuff that builds a solid developer community and is really important. E84 has done some of that, and we're hoping to do more.
Oh! Let me put on my author hat for a second. They passed out The Social Media Monthly, a printed magazine about social media in general, geared toward consumers, printed in DC. And I will be the first to admit that I was skeptical. Flipping through it during one of the breaks, I realized that this is pretty cool! The magazine had a wall decal on the cover, lots of QR codes, cards you could pull out – highly interactive. I spoke the the Bob Fine, the editor, and the digital version is on the way. Given that since I got my iPad I'm reading everything there, it's a challenge to keep our printed Head First books up with the pace of change in the industry, plus what we've seen happening with Here on Earth, I feel like it's yet another direction things might go. It's a really exciting time to be in publishing, and I'm really curious to see what happens with Social Media Monthly over the next year.
I'll definitely be attending more Tech Cocktail events – had a good time, met some cool people and got some good ideas for the future!